Web Services
Google 360 Virtual Tour
According to Google research, "virtual tours help double interest in business listings." With Google 360 Virtual Business Tours, your customers can walk around, explore, and interact with your business like never before! You can link or embed the tour into your website and invite potential or current customers inside to experience your business environment from their phone, computer, or tablet.
Virtual tours can also be added to your Google My Business account photos and appear in Google search results, Google Maps and since this is a Google product, a virtual tour can increase your visibility! Anything that gets Google to send more people your way is a good idea.
Show off your facility to customers in Google Search, Google Maps, and embed on your own website.
Google Street View Virtual Tours improve your appearance online in natural search results.
One time creation fee covers it ALL. No maintenance fees or hosting charges, EVER!
We are officially recognized as
Google

Street View | Trusted photographers

.

This allows us to include our virtual tour into Google Street View.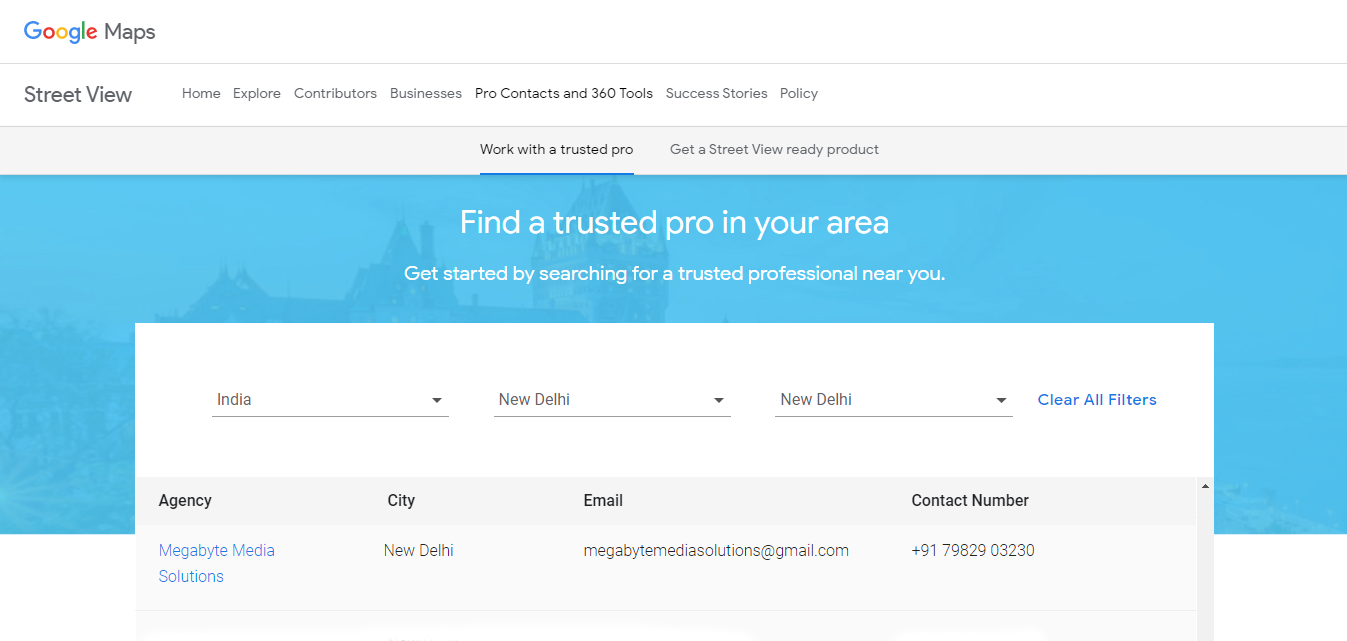 Exposure is everything!
Let your customers reach you faster by getting the Google priority!