Data Services
Book Scanning
Want to take advantage of the growing demand for electronic books, but you only have print versions of your work? At Megabyte, we can provide you with book scanning services to cost-effectively convert print books to eBooks. This is your chance to republish out of print books and/or introduce your works to entirely new digital audiences.
Why Have Your Books Scanned Professionally?
You might be tempted to try to simply use your home scanner to create digital copies of your book. Stop right there! If you try to attempt this on your own, you are going to be causing a major headache for yourself, and after hours and hours of frustration, you will not likely achieve the results you deserve.
Advantages that come with choosing the professional and experienced book scanning services of Megabyte. A few examples include:
Higher Quality: Our team has both the knowledge and the innovative technology necessary to produce impressive electronic copies of your book. All of your text and images will be digitized accurately and clearly.
Increased Functionality: One of the problems you will run into if you try to scan your own book is that you will have dozens – or even hundreds – of image files that are unorganized and unstructured. At Megabyte, we can convert these image files into labeled PDF files that are searchable. This enables readers to search and find specific words throughout the text.
Cost Efficiency: Using the Book Scanning Services of Megabyte can actually save you money. We offer extremely affordable per page book digitization services, and discounts are available for high volume orders. You receive a professional scan of your book, while saving your time and resources.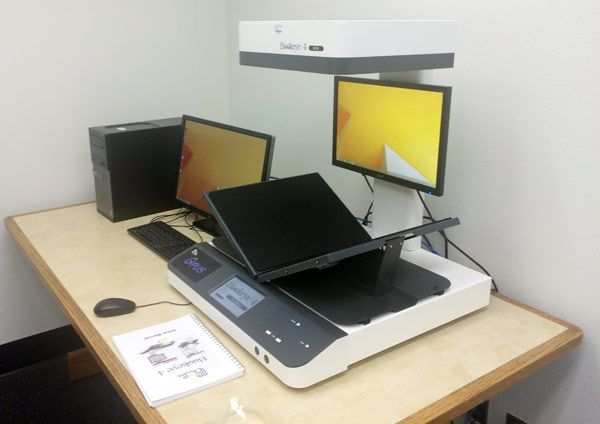 Let's Get Started
Never worry about losing your books