Web Services
Website Maintenance
Launching of your website is not the end of the process, it is just the beginning. Just like your constant efforts to upgrade your product or service to match the trends of the market, you are required to update your web site to capture attention & interest of your prospective customers. All the commercial web sites are required to be continuously monitored. Search engines keep adding, deleting, re-position & re-indexing websites as a regular practice. Starting of new engines, closer of old ones, mergers etc, also is a common feature now days.
It is neither possible for commercial organizations to devote so much time for constant monitoring & upgrading their web site, nor do they have the necessary expertise to carryout the website maintenance & achieve accurate search engine analysis.
Megabyte offers a web maintenance plan for your company's investment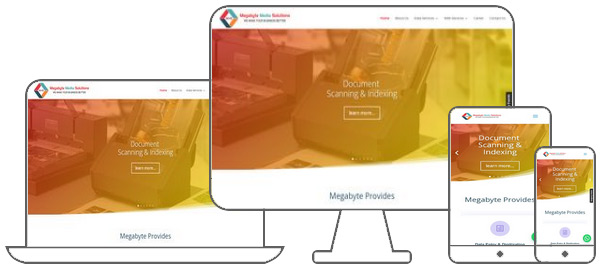 Product Content Updates
Development Services
Design/Re-design Services
Website Analysis Services
Do You Need Help With Your Website?
website maintenance services to keep your website updated & secure.