Data Services
Large Format Document, Map & Drawing scanning
What is Large Format Scanning?
Megabyte's large format scanning service uses top-of-the-range scanners to convert your large documents to manageable bite size digital files. These can be stored on a hard drive, returned electronically or uploaded in a secure cloud-based system, which can be accessed remotely by a variety of devices wherever you are in the world.
Don't worry, this doesn't mean that the quality of your documents will be compromised. You can rest assured that our large format scanning machines maintain both quality and quantity 100% of the time.
Which Large Format Documents are eligible for scanning?
All large format documents are eligible for scanning, which include: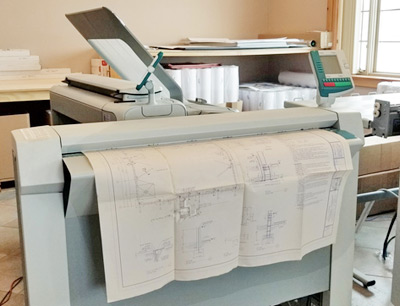 Architectural drawings
Maps
Construction drawings
Utility plans
CAD
Blue Prints
Manuscripts
Shipping Plans
Artwork
Posters
Seismograph
If your large format documents are not listed above, don't worry, it's the size that matters !
Large Format Sizes
| | | |
| --- | --- | --- |
| Document Size – | Width x Height (mm) – | Width x Height (in) |
| A2 | 420 x 594 | 16.5 x 23.4 |
| A1 | 594 x 841 | 23.4 x 33.1 |
| A0 | 841 x 1189 | 33.1 x 46.8 |
| 2A0 | 1189 x 1682 | 46.8 x 66.2 |
| 4A0 | 1682 x 2378 | 66.2 x 93.6 |
What are the benefits of Large Format Scanning?
1. Enhanced quality. The scanners we use to convert paper to digital are able to pick up feint lines and clear up areas on documents, ensuring an exceptionally sharp digital image – perfect if you're then sending the file on to one of your clients.
2. Saved space. Gone are the days when you'd have to find room in your office to house large paper documents. Instead of herding your employees together like sheep in an attempt to free up some space, digitising your documents will ensure that Ben from the drawing team and Sally from facilities are not restricted for office space.
3. Protection from damage. Converting your large documents to digital files means that you will always have a back-up of your hard copies, whether you choose to discard the paper version or not. Losing an important document that is attached to a crucial client isn't a situation that any business wants to find themselves in.
Let's Get Started
Agile and scalable document scanning of high volumes